Articles
Here is a way you can employ the "Joined a conversation" and "Left a conversation" feature in your story.
1) Say, you have a multi-Character dialogue session: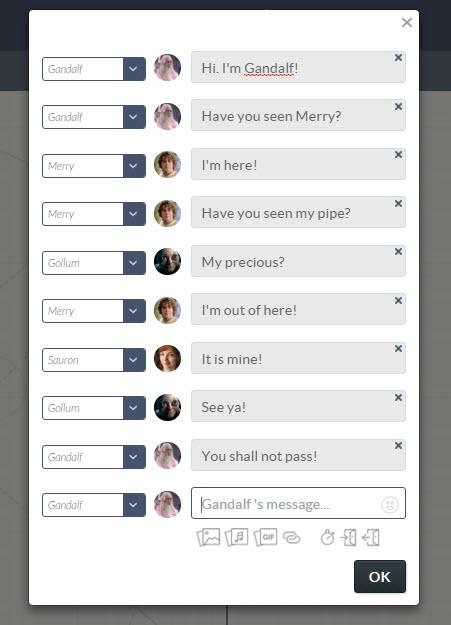 ---
2) On the App, it would show up like this:
Note: the App automatically displays a "<Character> has joined" the first time each Character appears.

---
3) Now you can control who appears to "join" and "leave" a conversation.
E.g.: Click on the Character you want to have leave the conversation: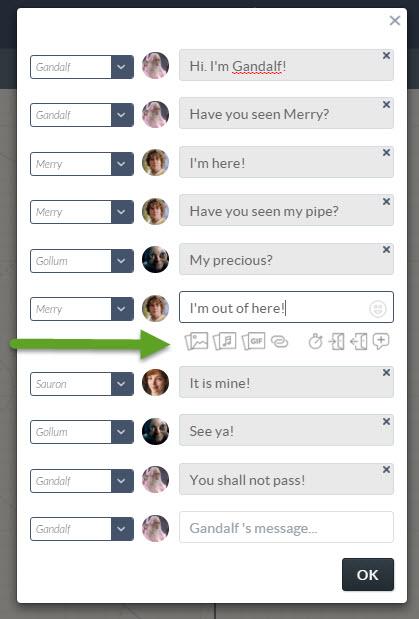 ---
4) The Text Toolbar appears under the Character. Click on the "Character Leaves" icon.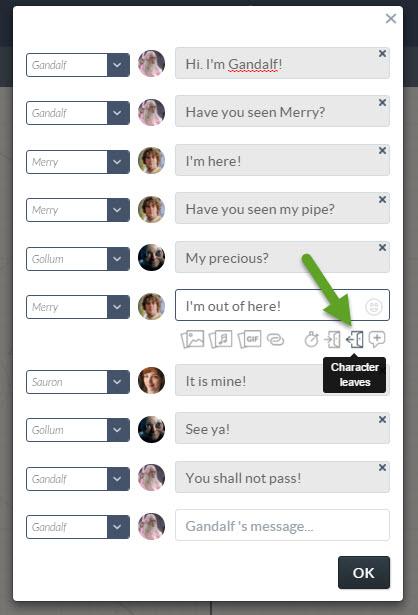 ---
5) A new line will appear under the Character that says "<Character> left the stream."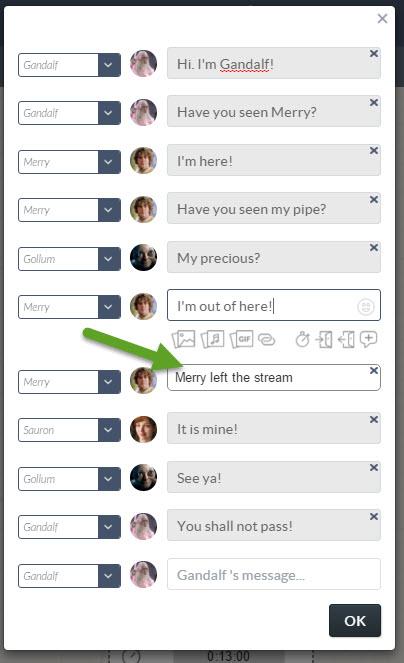 ---
Here's how it would look in the App:

---
So, if I want multiple Characters to join or leave during the conversation, I just designate them to do so.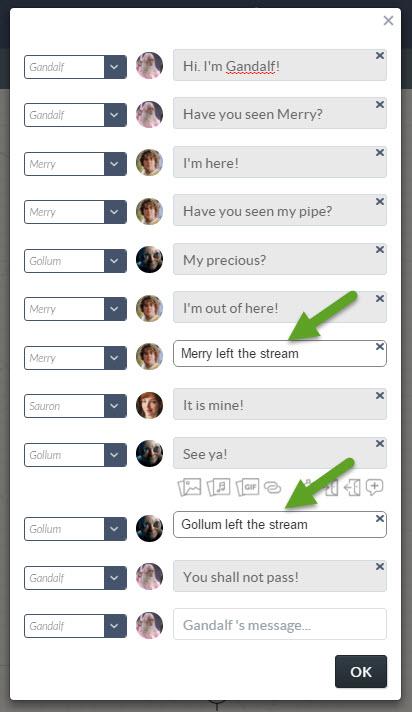 ---
Here's an example: