Articles
How to add a Web Link?
1) Start by clicking the web link icon that appears on the left side of the Carousel Node's User-choice button.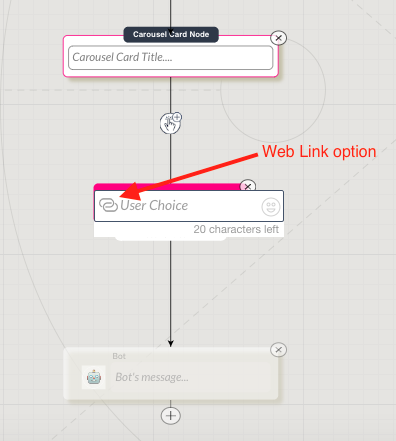 2) You'll see this pop-up to confirm that you'd like to create a web link.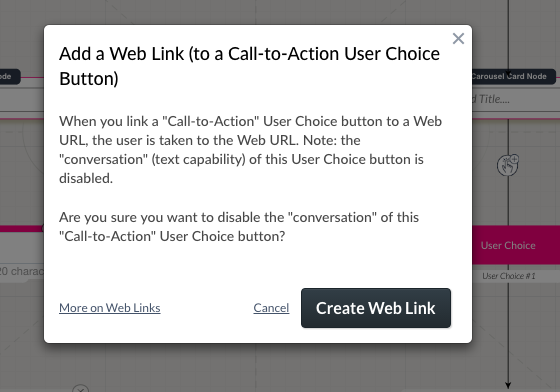 3) After clicking "Create Web Link," you'll see the web link node in your bot as shown below.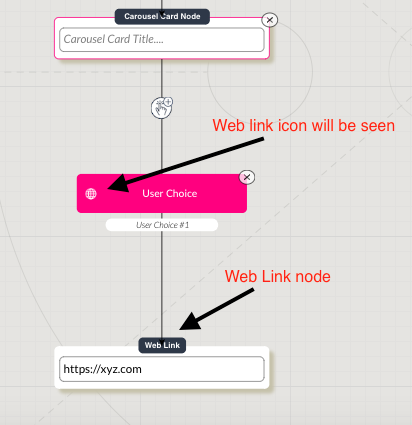 4) Just add the URL to which you'd like users in your bot to be redirected and you're finished!
---
How does this appear in my FB Messenger bot?
The Web Link option creates a button underneath the items in a Carousel Card on FB - this allows you to redirect users to any URL and view that content within Messenger.