Articles
Welcome to preview for FB Messenger! With this feature, we've made it even easier for you to see your bot as it will appear to your audience. Just follow these quick steps to preview your bot on Messenger with just a few clicks:
1) When you're editing your bot and ready to see your changes, just click the "Preview" button from the navigation bar or click the "Preview on your phone" button under the simulator: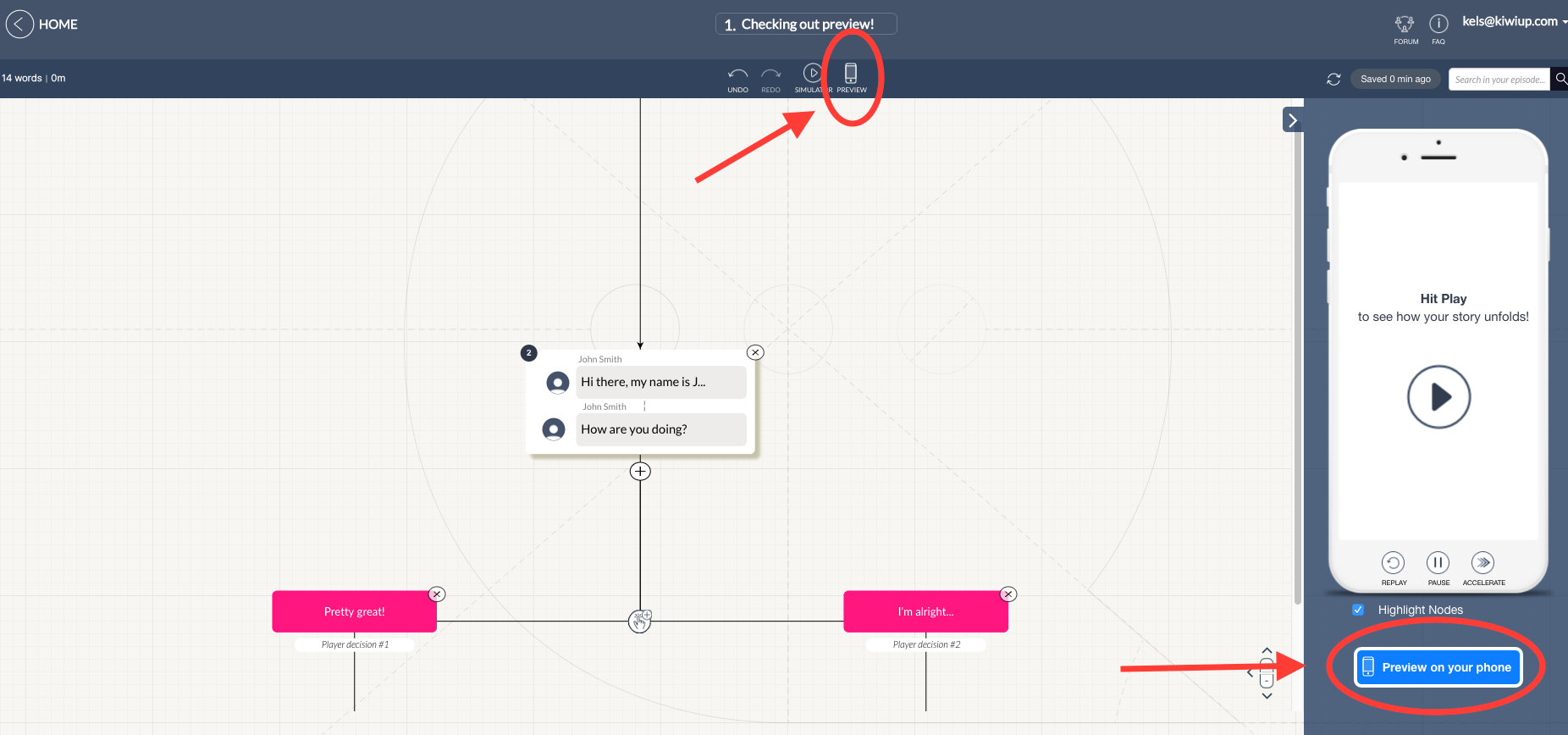 2) On the next screen, click the "Send to Messenger" button to start the login process: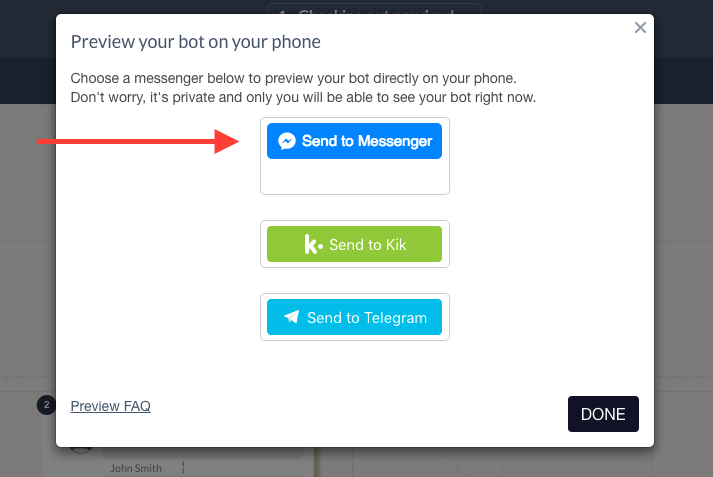 3) Login to your Facebook account and return to Sequel. From there, open FB Messenger on your phone and start chatting! If you don't have your phone handy just click the "Preview" button again, the click "Open Messenger" to start chatting on your desktop: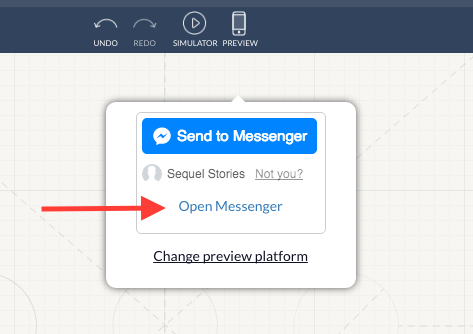 It's that simple!