Articles
Good news!! You can now publish your bot on FB Messenger, instantly!
Just follow these simple steps:
When you're ready to publish your bot, click the Publish button as shown below.
2. You'll then check the boxes next to the episodes that you'd like to publish and click Next.
3. After this, you'll see a screen that shows you the various platforms on which you're able to publish your bot. Choose Facebook and click the "Log in with Facebook" button.
4. If you're already logged in to your FB account, you'll be asked if you'd like to continue as "yourself." Click OK to continue - just as a heads up, we need these permissions to be able to link your work in Sequel with your Facebook Page :)
5. If you've already created a Facebook Page, then you'll be given the option to choose the Page you'd like to associate with your bot from a dropdown menu. Just select that Page and click Publish!
6. If you don't have a Facebook Page, just click on "Create a new Facebook page" and Facebook will help you with the rest!
7. Once you've setup your Facebook Page, just head back to Sequel, click on Publish, choose Facebook and select that Page from the drop down menu as shown below
8. Next, click Publish and you're on your way!
9. You'll see a "Congratulations!" message and if you click on the Facebook Messenger icon, then you'll be able to chat with your bot right away!
---
How to republish any changes done in the bot
To update your bot, start by clicking the Update button :)
After clicking the update button, you'll be asked which episodes you'd like to publish. Any episode that was released previously and has been changed will appear in this list. Additionally, any new episode that has been added will be included.
From this list, choose the episodes that you'd like to update and click Next.
3. Because you've already published your bot on Facebook, the Page details will already be selected on the next screen - all you need to do is click Publish!
4. Once you've done this, your bot will be updated. Just click on the Facebook Messenger icon to see your changes.
(Note: To see your changes from the beginning, you'll need to type "/restart" in your bot)
---
How do I set up the "Greeting Message" in my FB Page?
1) Go to your FB Page
2) Click on "Settings" and choose "Messaging"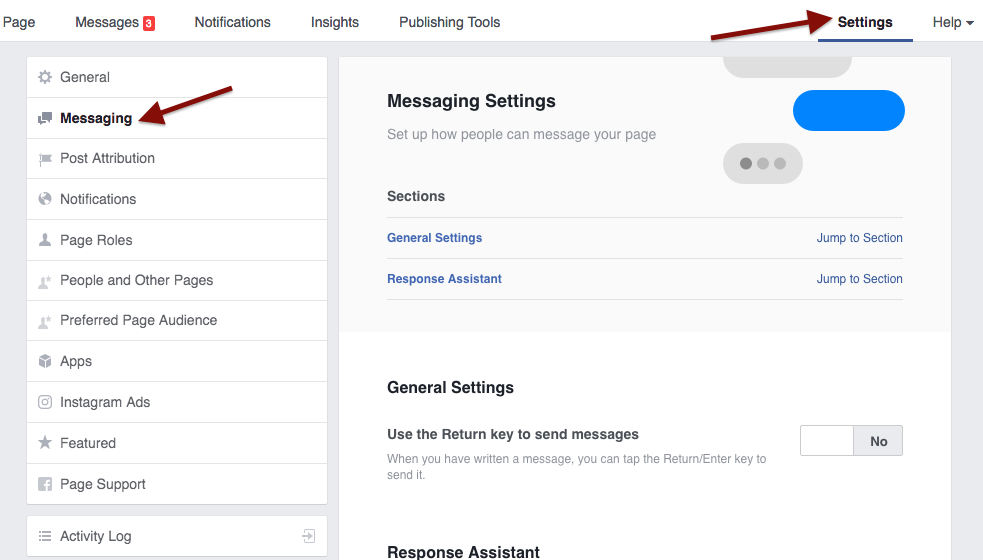 3) Scroll down to find "Show a Messenger Greeting"
4) Mark it as "YES"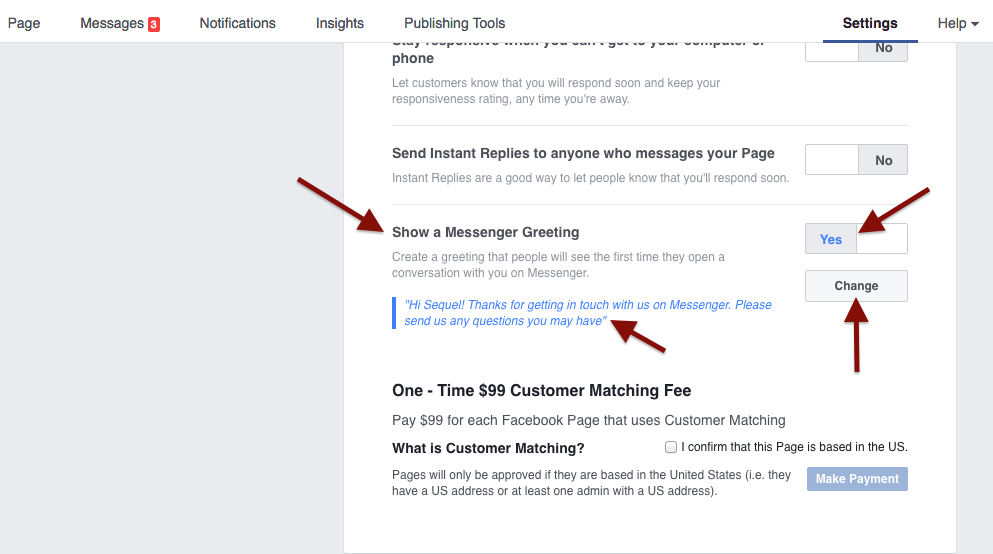 5) Click on "Change" button to edit the Greeting Message
6) Please note that the Greeting Message can't exceed 160 char in length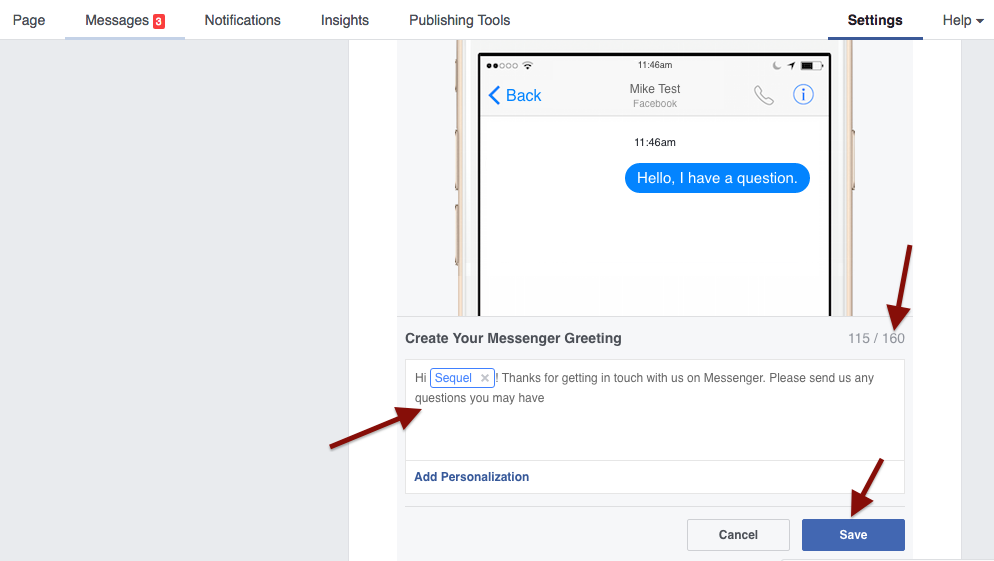 Now, when the Greeting Message is set in your FB Page, the first time anyone chats in this Page will see the "Greeting Message" you've set along with "Get Started" button. Tapping on the "Get Started" button will start the bot.
Please find an example of Greeting Message used in one of our FB Page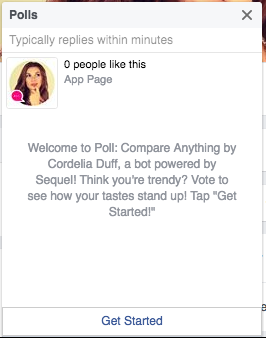 Tap on the "Get Started" button for the bot to start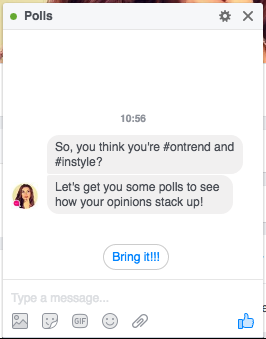 ---
NOTE: Please ensure to keep your Facebook Page active with by adding posts. Facebook will unpublish a Page if it's found to be INACTIVE.
---
If you need any help related to bot publishing, email at help@onsequel.com