News

Hi Everyone,
Just wanted to share some new about our latest update to Sequel - we've cleaned up a few bugs and added some new functionality to make it easier for you to create your bots!
First, we've added a preview feature that allows you to see exactly how your bot will appear on both Facebook Messenger and Kik without having to publish it. This private view gives you the freedom to make changes to your bot and immediately see those changes on your phone - yay!
Follow these steps to preview your bot:
1) Open the simulator and select either the FB Messenger icon or the Kik icon under the phone. 2) From there, just follow the instructions to preview your work on your phone in just seconds. 3) You can then make changes to your bot and click either the Messenger or Kik icon to see those changes right away.
FB Messenger
> Click on the Simulator to find the Preview icon at the bottom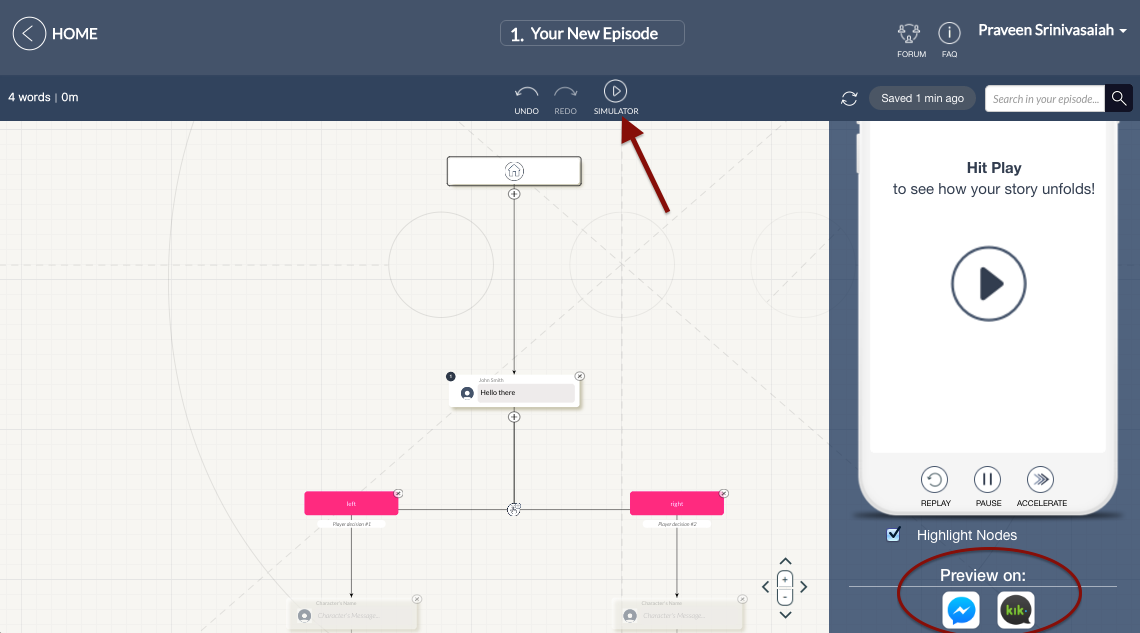 > Click on FB Messenger icon and "Send to Messenger" which will redirect to FB Messenger to preview your bot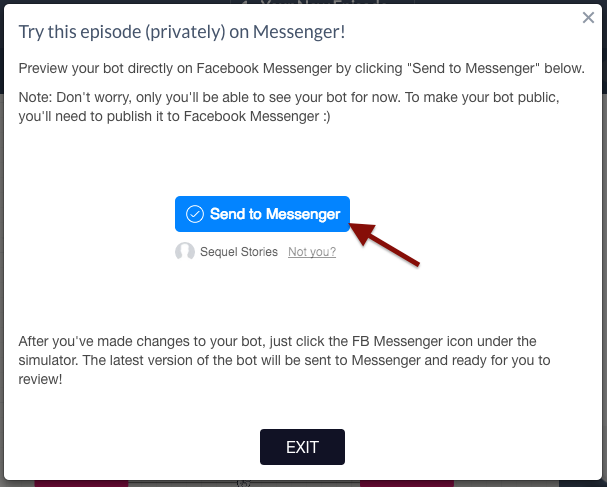 KIK
> Click on Kik icon at the bottom of Simulator
> Enter your Kik ID/ Kik User ID and click on NEXT button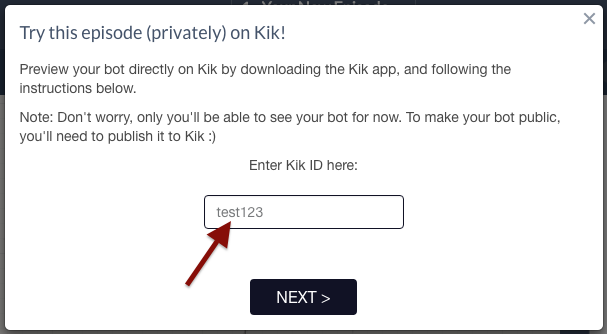 > Scan the Kik Code from your device to preview the bot on Kik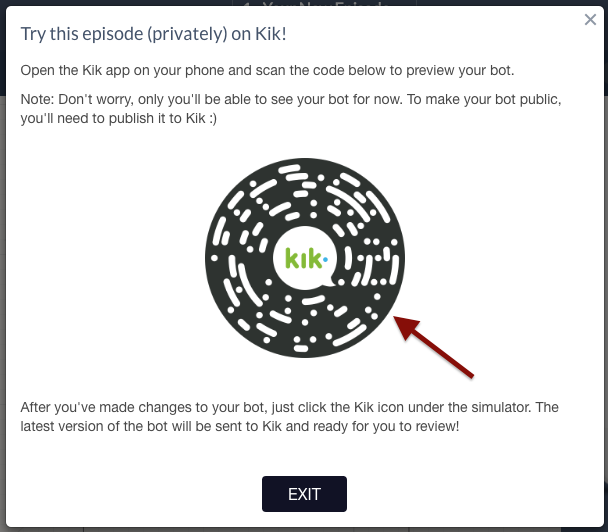 ---
We've also fixed a few issues that should make your experience writing bots a lot smoother:
- When you create a new user choice button, you not longer have to erase the "user choice" text - just start typing.
- We've fixed the same little bug when you're creating an episode title as well :)
- You can now add image variables to API nodes!
Happy bot-ing!
Questions? Please email us directly at: help@onsequel.com
The Sequel Team