News

Not a ton of news on the Live Operations front. We're still watching the data, and working on improving things across the board. New features, bug fixes and clean ups continue on the App side of things.
We've also been experimenting with creating a few other Sequel genres besides just great original stories. Quizzes, Polls and Trivia, for instance, and a few high profile IP fan-fiction stories. We'll also be trying out a few "core" game-y projects to see how they might work in a messaging format.
To support these new genres, here's a sneak peek at a brand new Advanced Node menu pop-up currently under development: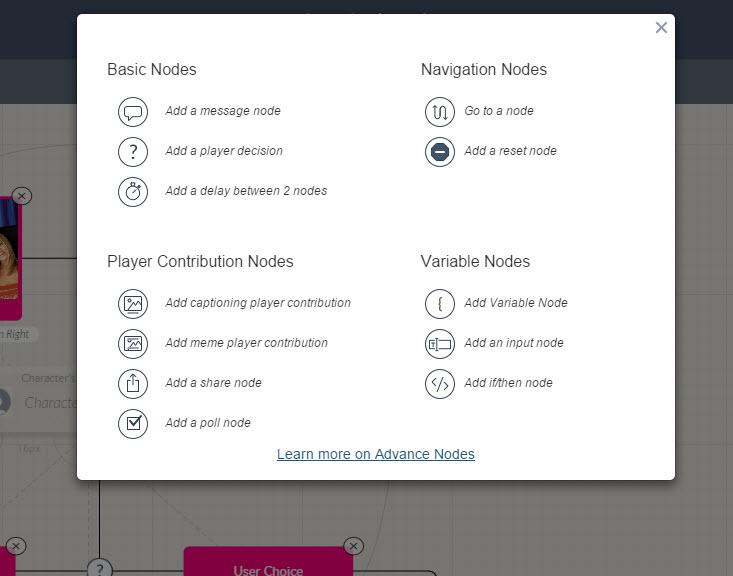 You can see that there are a lot of new features besides the Basic Nodes coming up. I can't go into much detail here, but as these new capabilities roll out, we'll be posting FAQs on how to use them.
BTW, if you have an idea (or two, or three) for something you think would be great on Sequel, just drop us a line!