Questions

Hi,

I'm using the API node for requesting data from Google Maps API.
But at the Step2[3], the node can't store the response object into variable :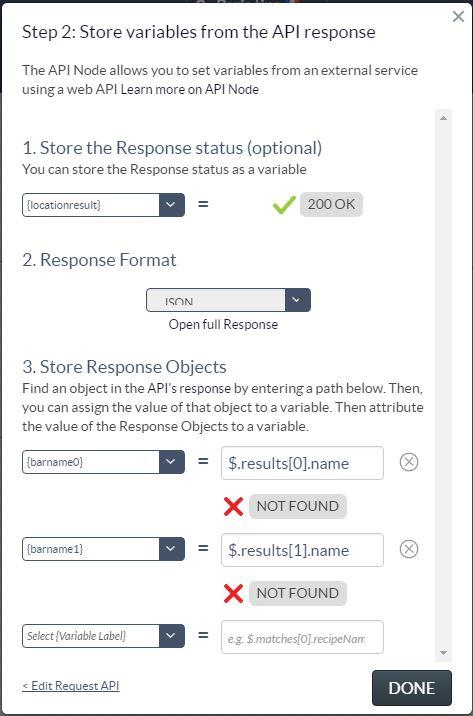 I tested the JSON paths with the website : http://jsonpath.com/
I pasted the JSON array into it and tested the JSON path, it's OK ('0' => "my value").
I thought maybe the node can't read the API response but the status is 200 OK, so it could be OK...
Do you have any ideas to help me? :)

Thanks!